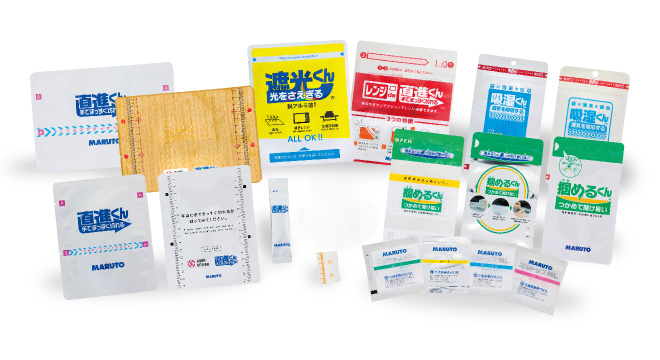 Leveraging the laminating technology that we have built up over many years, we develop and produce films that respond to consumers' frustrations and lead to greater productivity. Our laminated films are made to order for each customer, and we work together with our customers from the technological development stage.
Products Developed to
Meet Consumer Needs
With our unswerving commitment to making our packaging easy to use, we develop products that respond to consumers' most common frustrations.
Products Developed for
Improved Production Efficiency
We always keep your productivity in mind in the development of our films.We make it possible to keep your total costs down.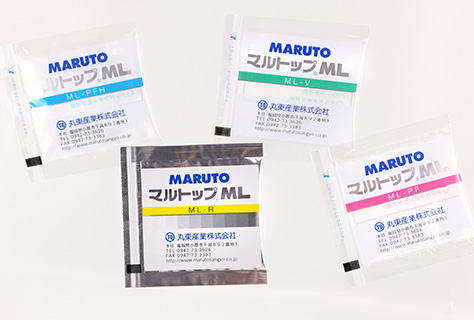 Multi-purpose film for improved productivity
Leveraging our proprietary laminating technology, Marutop film delivers excellent low-temperature sealing and hot-tacking properties, strength, and heat resistance, which ensures stable productivity for both low-speed and high-speed filling. MARUTO ML Film is available in four grades to meet your varying requirements.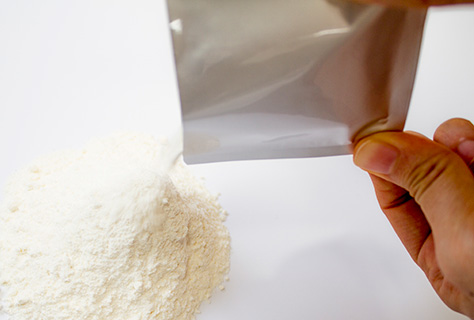 Control humidity inside the pouch
We developed our MARUTO Moisture Absorption Film with the aim of eliminating the need for desiccants by enabling humidity inside the pouch to be controlled. This is also expected to contribute to streamlining and cost reductions by cutting back on the desiccant-insertion task in the filling process. There is also no concern about consumers accidentally ingesting desiccants or the desiccant being accidentally left out of the package.