In the previous MARUTO Straight Tear Film, the perforations could only be inserted in the machine direction (MD: direction of machine flow), but with TD MARUTO Straight Tear Film, we can now insert perforations in the transverse direction (TD).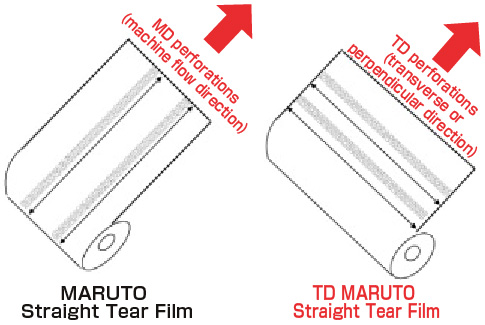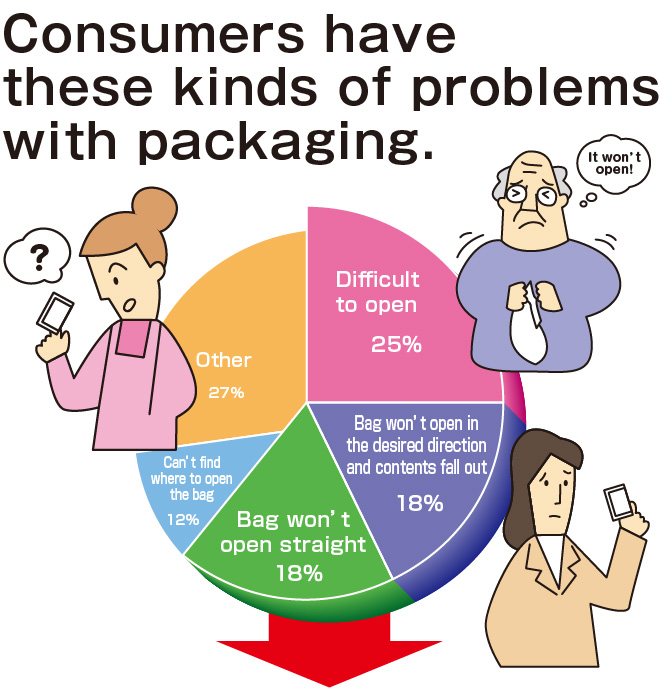 MARUTO Straight Tear Film

can solve the

top three

packaging issues!!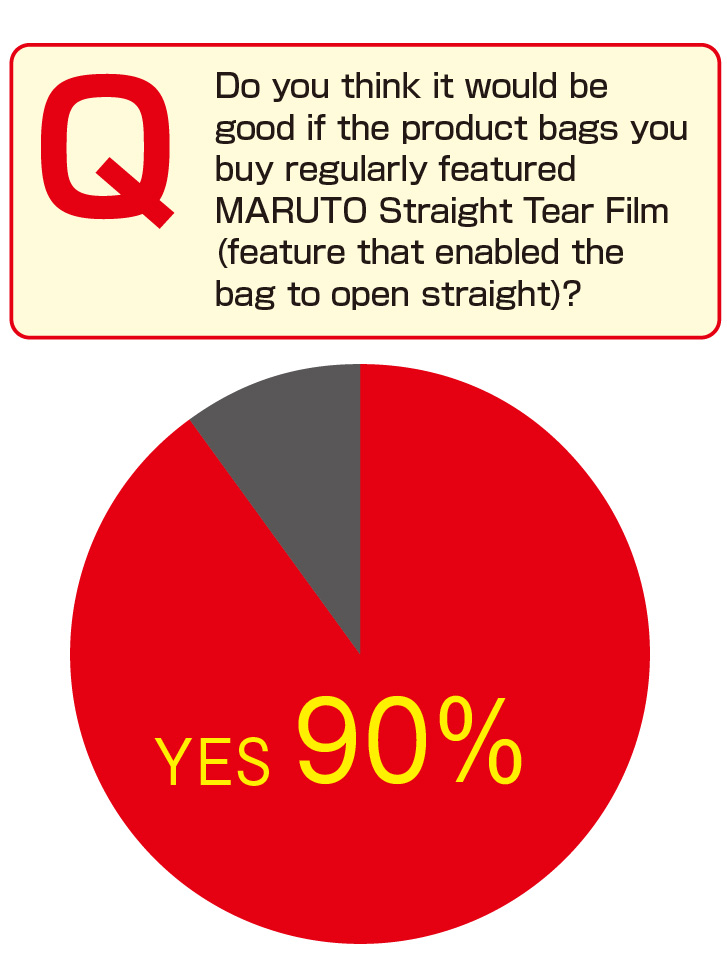 Survey results have shown that, if they experienced inconvenience (problems) with a product's packaging, one out of three consumers would not buy that product again. No matter what the product or how good it tastes, inconvenience caused by packaging can cause you to lose customers.
Feb 2013 *Questionnaire survey conducted by external organization of 100 men and women of all ages