How to use MARUTO Premix Pouch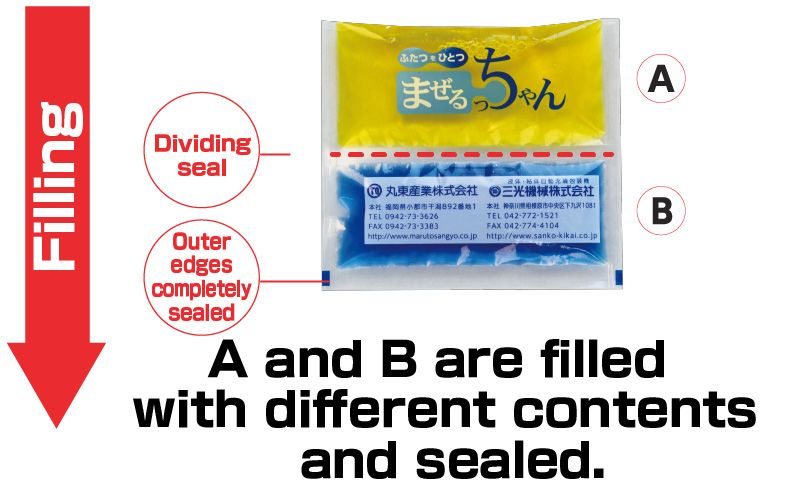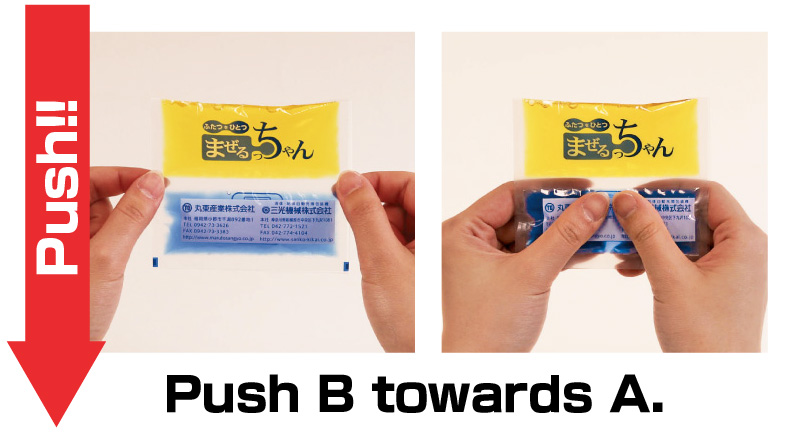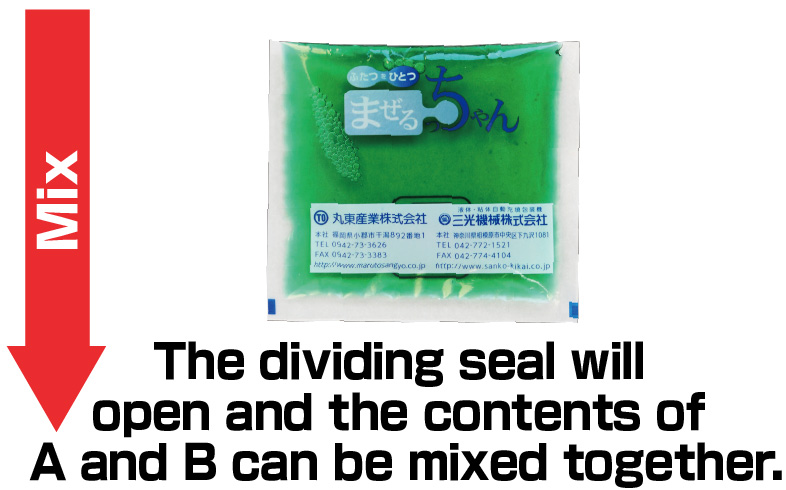 MARUTO Premix Pouch's secret … Comparing sealing temperature ranges
The film's feature of having two sealing temperature ranges – hot and cold – was leveraged to make divided packaging possible. By making the outer seals strong and the dividing seal weak, a single push just before use is enough to enable the separated contents to be mixed together. This convenient product also eliminates the need for measuring before mixing.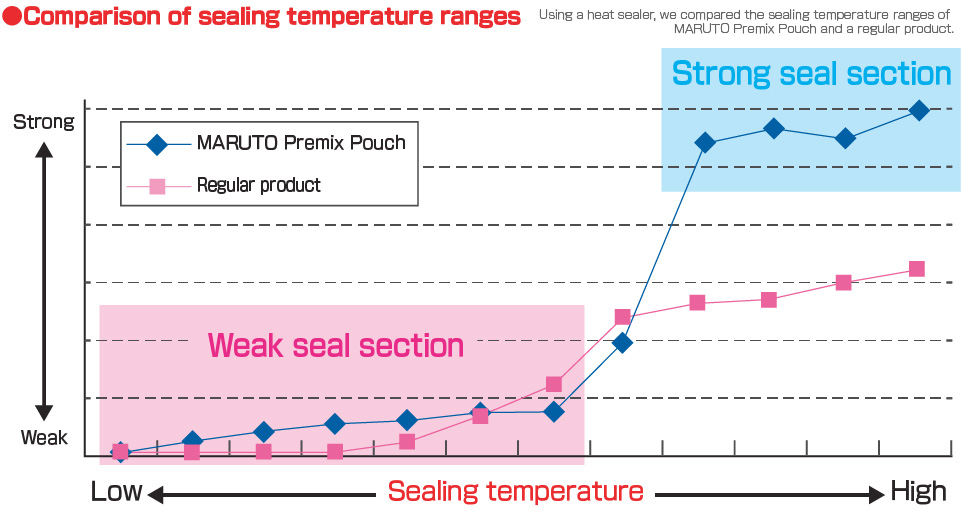 【Comparison details】
MARUTO Premix Pouch: PET #12 / Special film #50
Regular product: PET #12 / Easy-peel material (PE) #50
For vertical pillow filling machines, the vertical seal will have special specifications.
Seal conditions: 1 second at 0.2 MPa
The sealant used on MARUTO Premix Pouch has two sealing temperature ranges. Its biggest feature is that, compared to regular products, it can be given two clearly distinct sealing strengths with stability, by changing the sealing temperature. The sealing temperature range of the weak seal is quite broad, making it easy to adjust the sealing temperature.
Applications for MARUTO Premix Pouch
Cosmetic products (face mask + beauty serum)
Pharmaceuticals (pharmaceutical A + pharmaceutical B)
Foods (liquid seasoning A + liquid seasoning B, liquid seasoning A + powder, dressing + dry solids, etc.)
Easily separated items (dressings, etc.)
Can be used for a variety of innovative packaging ideas, such as coolant goods, disposable handwipes, etc.
MARUTO Premix Pouch is available in rolls or bags.
Advantages of Using MARUTO Premix Pouch
Welcomed by consumers for its convenience, handy to carry around and the perfect size to use the whole contents at once.
No need to prepare separate containers, measure and mix.
Measurement errors can be avoided.
Products that, because of packaging limitations, previously had to be mixed together before packaging can now be filled separately, thus extending shelf life.
Praise from a satisfied
MARUTO
Premix Pouch
customer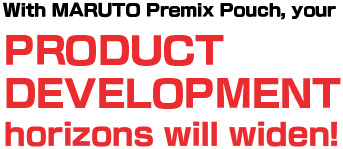 We were planning a hair treatment product that involved mixing ingredients that are easily destroyed by moisture.
Because of this fragility, it would have been difficult to package it in pre-mixed form, but packing the ingredients in separate containers would have meant extra hassle for the consumer.
By adopting MARUTO Premix Pouch, we have eliminated that extra hassle and have achieved the method of use of the product that we envisaged.
MARUTO Premix Pouch Divided Pouch Reduces Waste and Improves Freshness